Unfolding potentials - making people and organizations successful!
High professional competence of the technical staff is a basic requirement for the success of your company. Only when this is complemented by empathic leadership of employees, excellent communication and focused support during change processes will you have the recipe to make your company successful in the long term. It is our declared aim to contribute to a good, constructive and creative working atmosphere in companies and organizations.
ASSIGNMENT:
Focus on corporate culture
Drawing the analytical curiosity of engineers to the topics of social competence
Creating a new understanding for engineers in organizations
MISSION:
It is our declared aim to contribute to a good, constructive and creative working atmosphere in companies and organizations.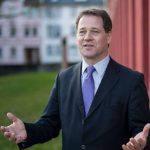 "Your success is our success!"
Ralf Juhre
Connecting potentials from management, technology, and distribution
We help to minimize the frictional loss between these areas through the targeted promotion of communication, mutual understanding and a healthy conflict culture.
Appreciation of people
We support organizations in developing an attitude of appreciation and respect for life and creation, as well as exposing destructive spirits. Because money and capital are not the only things that make us successful.
Unfolding the potentials of humans and organizations
We would like to discover and develop the talents, abilities, and potentials – vocation – of people and organizations.
Healthy handling of power
We nurture healthy handling of power, which inevitably results from the development of potentials.
Fundamental values
1. Success means, making others successful
2. We learn quickly and effectively
In the hands of the people who learn faster, there are the necessary innovations that make possible solutions where one or the other does not yet see the problems. We rack our brains for our customers and think through their challenges with foresight. We anticipate the future and think ahead to possible developments. Our own ability to innovate is sacred to us. We make sure that we always actively question the meaning of our actions and do not allow any taboos.
Our customers are enriched by our wealth of ideas and ingenuity. Our creativity solves customer problems. With us, progress always comes to our customers, which leads directly to a market advantage.
3. We are authentic, bold and have integrity
Trust is the basis of every success. The cooperation with our customers is characterized by mutual trust, consideration, and respect. We see ourselves as partners of our customers, not as suppliers. We value an honest and open discussion with them and with each other. We value a long-term partnership with our customers and are therefore not afraid to tell them the truth even if it is uncomfortable for us.
Our customers rely on the fact that the effort we make is reasonable. Fundamentally, we strive to offer our customers the best solutions and a fair price-performance ratio.
We are passionate and absolutely convinced that what we do is right. We are one hundred percent committed when we provide a service. If an assignment is not in line with our beliefs and we, therefore, cannot support it, we reject the implementation. The wellbeing of the customer has the highest priority. We are authentic, genuine and live what we teach in our own company.
We expressly distance ourselves from the teachings and methods of Scientology.