Organizational Development
Destroying destructive system dynamics - releasing constructive system dynamics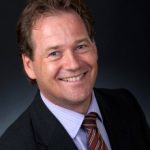 Ralf Juhre
Organizational developer M.A.
Innovation processes
Release of potentials
Overcoming crises
Group-wide thinking and change processes
Transition management
Changing mental patterns – overcoming blockages
Behavior is closely linked to attitude. Each behavior is based on an attitude, a stance. If the behavior in the company or in the organization is to change, attitudes and mental patterns, that is, mental models and mental patterns must change. Often this does not happen, as mental blockages prevent this. Mental blocks (i.e. mental barriers), which often have their origin in lack of imagination and imagination, are often reasons for the lack of problem-solving ability, standstill and also unwanted and destructive behavior such as resistance (to change), etc.
As experts in organizational development, we understand that in your organization we must:
identify mental blocks
analyze mental blocks and
dissolve mental blocks as well as
changing mental patterns.
Thinking outside the box is necessary to become or be sustainable. However, if this is not practiced, self-imposed restrictions on the ability to act occur.
We help you with our knowledge in all areas in which people act to change patterns of thinking and acting! Our approach is systemic, potential- and strength-oriented. Our goal is to set your organization on the path to excellence for the first time or to accompany it on the path you have already taken to excellence.
An awareness of the existence of destructive and constructive system processes (habits in organizations) is created in the organization.
Professional and managerial staff want constructive order and are committed to constructive system dynamics in their organization.
Professional and managerial staff are able to recognize destructive system dynamics.
Specialists and executives are able and willing to name destructive system dynamics free of reproach (neutral "unmasking").
Destructive system dynamics are exposed and destroyed.
The growth conditions for constructive system dynamics are improved.
Reflection of positive and negative working habits ("energies") in the system.
Acceptance of constructive system dynamics as something good.
Ability to recognize destructive system dynamics.
Courage to name destructive system dynamics.
Tidying up, clearing up disorder (healing).
The ability to innovate, to innovate and to learn organisationally is increased.
Together, we analyze your business needs and develop sustainable change concepts. With experienced consultants and modern instruments, we offer you systematic analysis, individual concepts, new perspectives, sustainable implementation and full partnership for your future issues.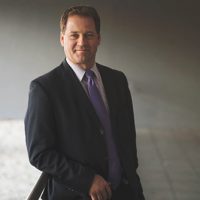 Ralf Juhre
Managing Director ingenior training & consulting GmbH
Master of Arts (M.A.) Organizational Development