Formats of large group conferences
Acceptance through participation
Large group conferences in various formats. They differ substantially in the context they set and the goal to be achieved. For this reason, it is advisable to carry out a detailed diagnosis of the action fields first.
Upon request, we will gladly send you detailed information about our tailor-made development programs and schedule a non-binding consultation.
Real Time Strategy Conference
(RTSC after Sylvia James and Paul D. Tochinsky)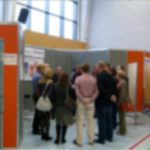 An RTSC conference picks up on an already formulated vision for the future by the management or is used when a reorientation of the group has become inevitable. The executives are ready to engage in an intensive organizational development process that involves all relevant people. The vision or the reorientation is shared with all employees in an open and comprehensive manner and everyone is invited to actively participate. The strategy conference offers the opportunity to work together with more than 1,000 people to develop measures that lead to the achievement of the new corporate goal.
The RTSC conference is more top-down oriented than other large group methods. It allows the management a lot more control options. However, this also means that executives are more challenged.
Future Search
(Future Search after Marvin Weisbord and Sandra Janoff)
The particular strength of the future conferences lies in the creation of a sense of community, a spirit of optimism and a high degree of motivation, even among strongly heterogeneous groups. It is ideally suited for the development of future projects within difficult communities, working against each other (even after mergers), or as a kick-off conference on new plans for the future.
Future conferences are clearly structured and suitable for groups of up to eighty participants. However, there is also the possibility to hold several future conferences simultaneously about the same topic, so that a much higher number of participants can be achieved.
After a clear, well-defined conference schedule, the future conference contributes to the fact that up to 80 different people in a system "discover" their common future within two and a half days and plan it in practice. In this comparably short time, they gain a deep understanding of their shared past, fully realize their present situation, and develop a shared vision. Likewise, action plans for the unanimously agreed common future will be drawn up within these two days.
What makes future conferences particularly valuable is the fact that anyone involved with the system, i.e. with the company, the organization or the community internally or externally is present at the conference.
Open Space
(Impulse conference after Harrison Owen)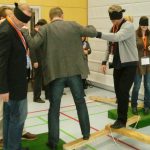 Open space events are highly participatory, large-group conferences that allow you to search for new ideas or methods in a specific area that goes beyond the scope of the past ("thinking out of the box"). You want your company, for example, give a new mission statement and are ready to engage in an unconventional process that leaves much open and therefore makes much possible.
The open space conference is suitable for business enterprises, administrations, non-profit organizations as well as for "open systems" such as in education and health care. Up to 1000+ humans may e.g. develop creative approaches and solutions to urgent issues within 1-3 days.