Controlling time
Participants: min. 8, max. 12
Detailed seminar documents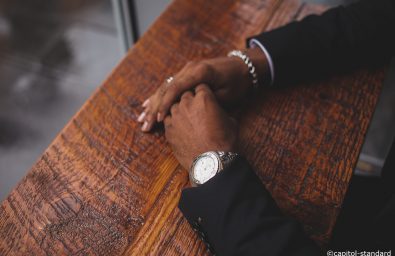 Effective time, goal and self-management
In today's hustle and bustle of working life, it's more important than ever to be well-organized, to be in control of yourself, your work and your time – and not the other way around.
However, good time management involves much more than just scheduling and organizing techniques. A holistic view of dealing with time also includes the individual requirements of different personalities as well as the professional and private requirements and goals.
In addition to practical tips and techniques, the participants train their personal self, goal and time management. On the follow-up day, the experiences will be evaluated and sharpened. After the seminar, you will know which habits you should change and how you can better manage yourself, your goals and your time.
Attitude and habits
Requirements for healthy time and self-management
From the victim role to the designer role
Develop positive attitudes
Characteristic of effective habits
Understanding time behavior
Find out the individual time management type (according to disc)
Strengths and challenges in time management
Goals and priorities
The importance of goals for active time management
Defining areas of life and roles
Set and formulate realistic goals
Make a hasty and important difference
The Eisenhower principle
Prevent stress and burnout
Work-Life-Balance and burnout
How to get a burnout?
How endangered am I (stress test)?
How do I successfully prevent burnout?
Planning and organization
Plan work steps and time requirements
Phases of work organization
Generate trouble-free times
Weekly and monthly planning
Project Planning
Schedule systems (Outlook / Notes)
Always available? The healthy handling of mobile phones and handhelds
Emails and paperwork
Desk organizer and filing system
Folder and e-mail structure
The 2-minute rule
Ensure flow
Disturbing factors
Analyze interruptions
Reduce confounding factors
Successfully say "no"
Expose time-killers and defeat them
Other topics
Establish an efficient meeting culture
Learning effective delegation
Successfully combat postponement
And other topics
Trainer input, group work, presentation and feedback, individual work,
partner work, discussion, personal action plan, individual coaching