Resilience and Mindfulness
Participants: min. 8, max. 10
Detailed seminar documents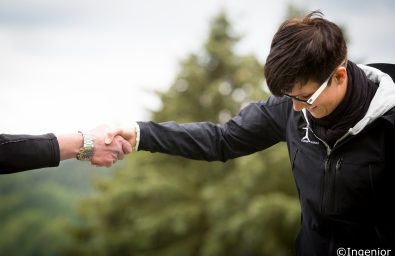 Keeping resistance and self-esteem healthy!
As a leader, you and your team are required to deliver the defined benefits. This is a great challenge especially in those situations where more and more work has to be distributed to fewer and fewer high performers. In addition, there is a high power and time pressure.
In this seminar, you will learn to strengthen and stabilize both your own resilience and that of your staff. They thus develop an important key competence for daily leadership practice. Resilience describes the ability to deal with burdens and crises, to take back setbacks and to profitably learn from them for future challenges. In the seminar, you will get to know the strategy of the "tumbler" and to use it for yourself and your team.
Self-check – discover the personal resistance
Resilience Factors: The Pillars of Inner Strength
Develop approaches for promoting one's own resilience
The "tumbler" strategy – how people can emerge stronger from crises and changes
Leadership with resilience – promoting mental resilience among employees
Create a positive attitude to the willingness of employees to change
Lecture, doctrinal talks, educational films, group and individual work, practice simulation, and role-training