Yesterday school desk - today in your company!
19. June 2019
Posted by:

Joana Zimmerli

Category:

INGsight

Problems with trainees at the beginning are not uncommon!
Late sleepers who stroll into the company too late.
Jokers who pat the boss on the shoulder like buddies.
Trainees who see themselves more as individuals and less as part of a team.
Uncertainty – how do I assert myself?
Conflict avoidance, may I openly address a problem?
New people, new environment, new daily routine, new rules – the transition from school to working life is always a big challenge.
Optimal pole position for the career start!
At the beginning, your trainees have to answer many questions for themselves:
Why am I here?
What is my role as an apprentice?
Which values are important in the company?
Which skills and strengths do I have and how can I recognize and use them?
With our workshop series especially for trainees, you give your trainees the necessary support to find their way in their new environment and at the same time take them on responsibility from the very beginning!
We offer the following proven topics as individual workshops or as a series of modules:
learning techniques
team training
manners
fit for your own money
conflict management
presentation techniques
Loyalty desired?
In times of a shortage of skilled workers, your investment in the personal development and social competence of your trainees will pay off:
You strengthen their identification and long-term commitment to your company. This not only reduces the dropout rate but also ensures that your trainees are motivated to work and show a high level of commitment.
Would you like an offer with a detailed workshop description – please contact us!
Trainer recommendation
Our trainer for your success: Karsten Wagner, Senior Expert for trainee development
Team development and customer orientation
Communication and conflict management
Leadership, appraisal interviews
Target agreements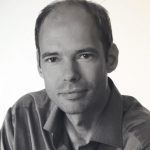 Trainer recommendation
Our trainer for your success: Kerstin Schaupp, Junior Trainer for trainee development
Communication
Conflict management
Personality development
Team development