Knowledge management
Participants: min. 8, max. 10
Detailed seminar documents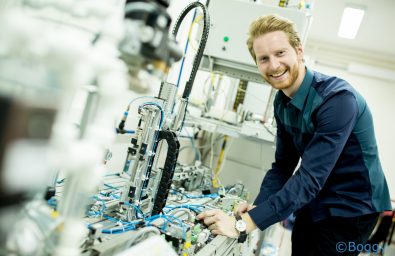 Using the know-how successfully
Efficiency and innovation are prerequisites for lasting success in global competition. Knowledge is currently THE economic and competitive factor in the industry. To realize this, employees and companies must become a learning organization. To achieve this, knowledge must be managed through a control process.
Knowledge management should help to recognize the know-how as capital and use it profitably. The 'wheel' should not be constantly reinvented, but the employees in activities such as reengineering, project and process management, etc. are supported. The aim of this qualification is to develop the basis for a framework concept in personal and organizational knowledge management.
The participants learn to analyze the importance of knowledge management in their context and to implement it in practical concepts. Within the seminar, maps and optional processes for implementation in a company context will be developed. Own behavior is reflected here as well as work at the organizational level. A set of tools and techniques is put together in a method case.
Basics (background and perspectives)
Dimensions (technology, organization, human)
Systemic work (data, information, knowledge, wisdom)
Culture and parameters of a functioning knowledge work
Identify and remove obstacles to knowledge management
Building blocks of knowledge management (identification, selection, documentation, etc.)
Taxonomic work
Build knowledge networks, knowledge management in projects
Lecture, doctrinal talks, educational films, group, and individual work, practical examples